March 2017 EDA INCLUSIVE: So Long, Victoria! Hello Australia!
Hello my lovelies,
I wanted to catch you up on my adventures of late!

I've been busy filming my second movie for the Hallmark Fixer Upper Mystery series. It's an amazing amount of work everyone puts into it to make it happen. I work 15 - 16 hour days, and the crew work even harder - its staggering what endurance they all have.

This crew was full of hustlers... the good kind ... the kids who want to grind and work and get better and make everyone look good. I really appreciated the entire crew from Megan and Renee who run "circus" (where all the trailers are parked and we come and go from) to the gaffers and crew on set ...

My producer is Joel Rice, and I've been impressed with his soft touch, artistic feel and strong people skills. He has taken such good care of me, I feel so thankful.

The director Marc Jean returned as well, and the amount of shots he is asked to do in a day is staggering and I don't know how he pulls it off.

Tyler also returned as the lighting director... he is who makes me and the set look good... so love him! Ha

John Cassini has been my acting coach/partner in crime, and with as far as we move, I feel grateful knowing he has my back to make sure I do my best work while keeping things on schedule.

A movie in 15 days is not easy for anyone!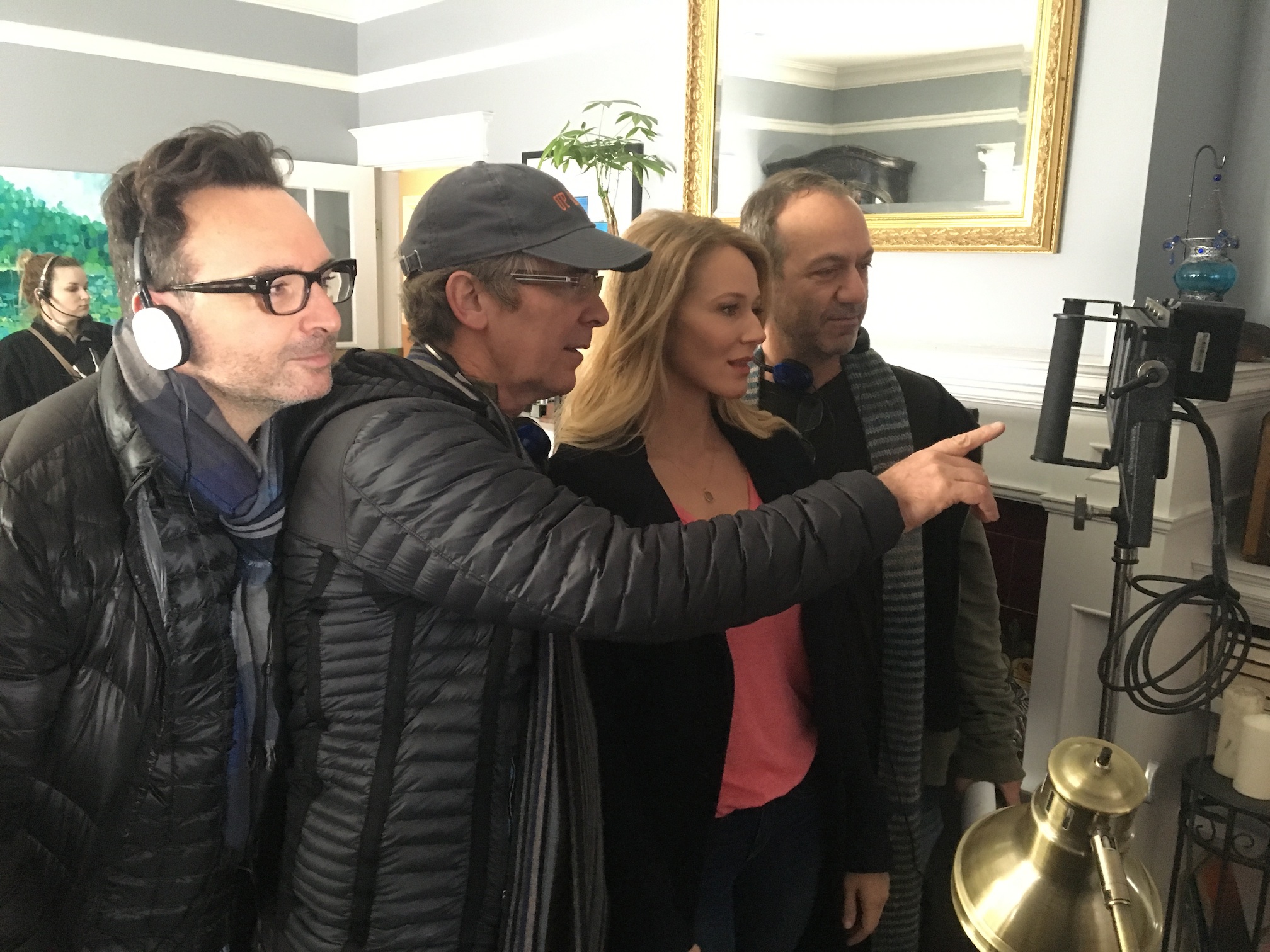 John Cassini, Marc Jean, me and Joel Rice
There were questions as to if I wore a wig on the last one .. the answer is yes... I was told by a fellow actress that it would save my hair in the long run, but sadly I didn't have the right fit for a hair person for the first week of filming, and finally Danna came to the rescue and made it look good!

And then Danna convinced me to use my real hair this time and she promised not to damage it ... and I trust her ... and indeed, she took good care of me and also made me look great. She is also a spiritual/hippy/naughty/irreverent girl like myself , so we have a sisterhood romance going ... or whatever the girl equivalent of a "bromance" is... ha!

Sandy did make up again ... she is very experienced and so talented, I really enjoy her work ... I have delicate skin that gets red when I touch it, and changes colors when I'm cold or hungry, and she was always there to even me out! So if you think I look pretty in the film, thanks Dandy, Danna and Tyler! It takes a village!

And Ken and Jimbo! Ken got my wardrobe together and Jimbo helped on set every day with costume changes and making sure all was up to Hallmark standards every day :)

My costars were great -Colin Ferguson , Ton Lea and Erin Karpluk came back and were all amazing, and I was joined by some incredible talented folks as well such as William MacDonald.

Kase had a ball in Canada ... and especially loved the 2 feet of snow! Hasn't snowed on Vancouver Island in 20 years I was told... it left production scrambling to film indoors, but it made my son very happy... so it evened out I guess...
We had high tea, walked along beaches and he enjoyed his time at the Forest School. What a wonderful idea for a school.... it's all taught outdoors! All day! My kinda school...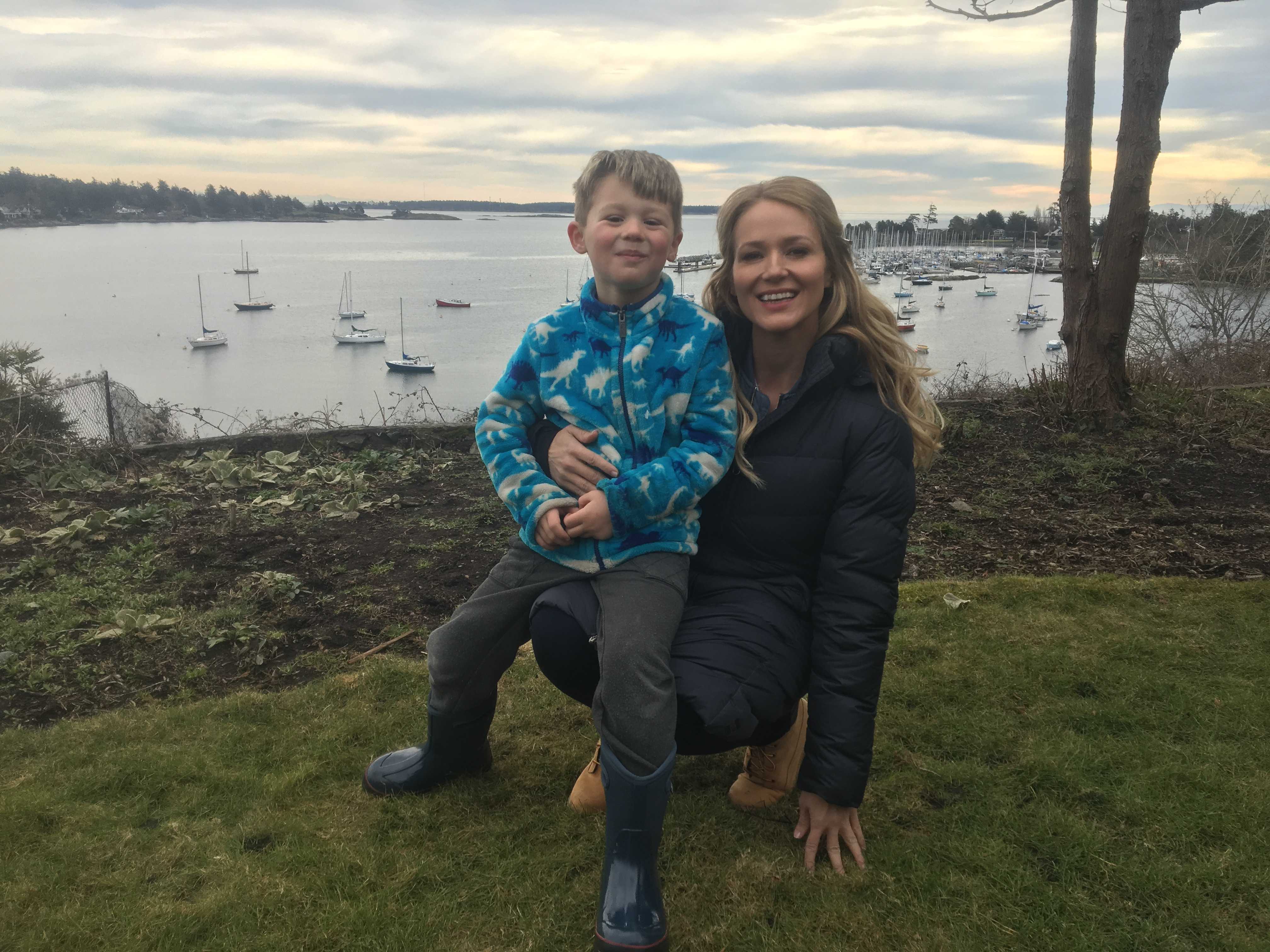 Kase and I on set at the "Craddok" house
One weekend I went down to San Francisco to speak at Wisdom 2.0. I was exhausted and unsure if my body could take the trip... but it ended up being such an energizing and amazing experience.
My talk was well received, and I got to talk about my JewelNeverBroken.com mindfulness website and platform and my vision for Whole Human.
I was able to connect with leaders and pioneers in the field of mindfulness... like John Kabbot-Zinn and Ming from Google.

It was humbling to be received so warmly by such esteemed academics in the field, and to see what great work is being done to try and help people of all sizes shapes and colors out there.

So... now the film is done. I flew to LA today. I write this as I sit in the car headed to the hotel. Kase and I fly tomorrow to Australia, to tour with Don Henley for a month all over the country and New Zealand. I hope it will bring many happy memories for Kase and I both!

Talk to you guys soon!

Xx j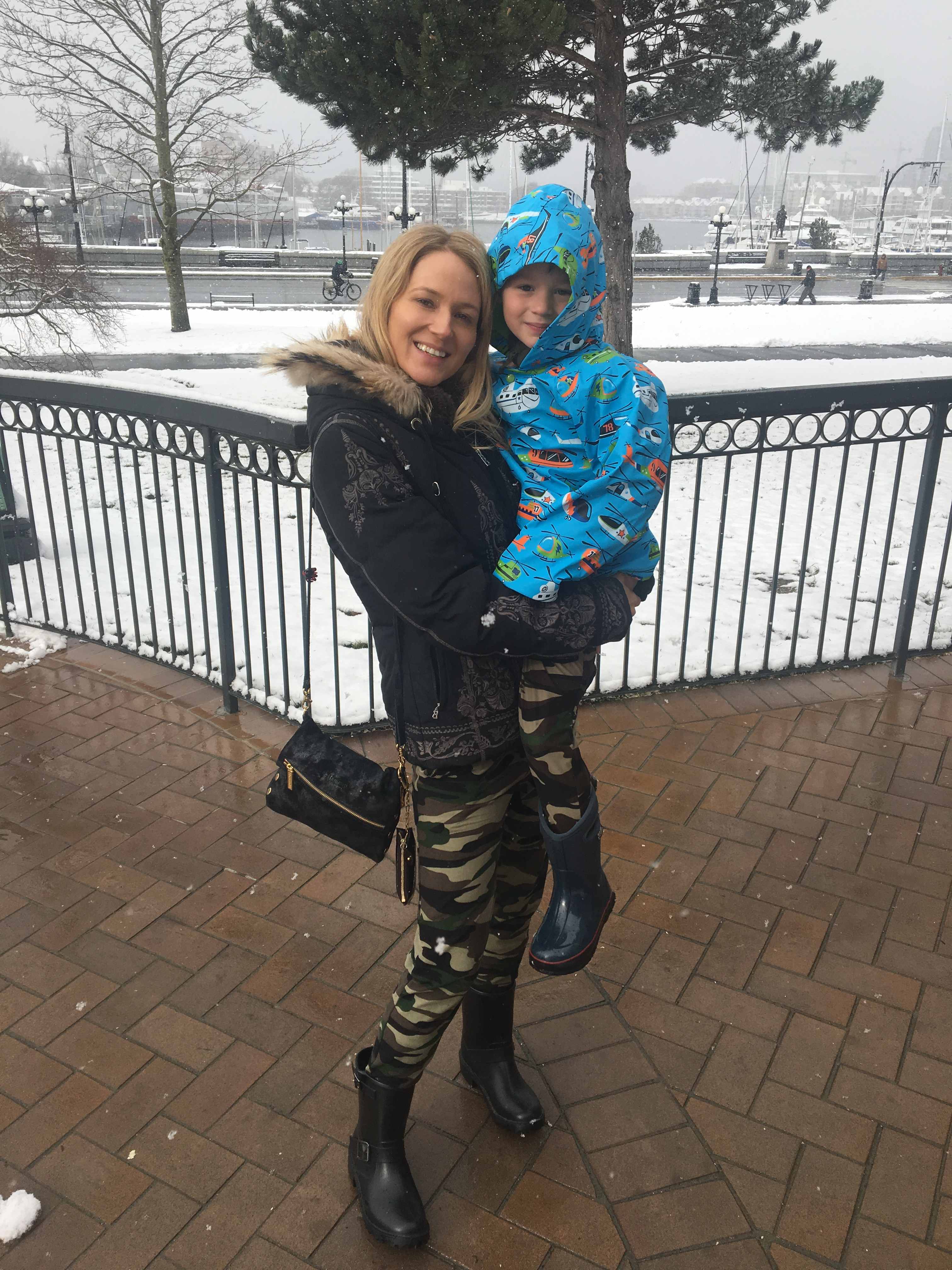 Snow in Victoria!