Greatest Hits album and tour!
JEWEL SHINES ON FIRST EVER GREATEST HITS ALBUM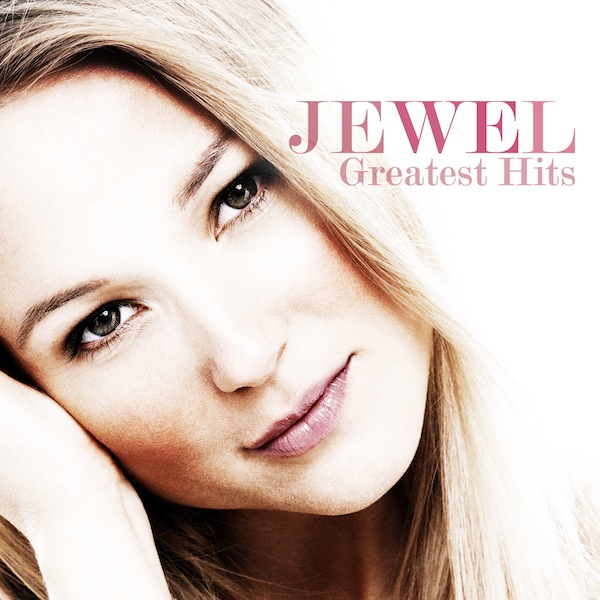 16-Track Collection Spans The Singer-Songwriter's Multi-Platinum Career
Also Features Two Newly Recorded Versions Of Hits With Guest Vocals By
Kelly Clarkson And The Pistol Annies, Plus One Brand New Jewel Single
Available February 5 From Rhino
LOS ANGELES – Acclaimed American singer-songwriter-poet, Jewel has enjoyed career longevity rare among her generation of artists. Since achieving international stardom 18 years ago, the Alaskan beauty has emerged as a charismatic live performer and a respected songwriter with 10 studio albums to her credit. She's earned four Grammy® nominations along the way, the most recent for her 2010 country ballad, "Satisfied."
Rhino brings together Jewel's best for her first ever career-spanning collection that includes new recordings of two classic hits with guest vocalists: "Foolish Games" with Kelly Clarkson and "You Were Meant For Me" with the Pistol Annies. The collection also includes one brand new single which will be revealed in the coming weeks. Jewel's GREATEST HITS will be available February 5 on CD ($18.98) and digitally ($9.99).
Signed to Atlantic Records before she was 19, Jewel has sold more than 27 million albums during her career. Her 1995 debut, Pieces of You, dominated the charts for with "Who Will Save Your Soul," "You Were Meant For Me" and "Foolish Games" on its way to selling more than 12 million copies in the U.S. alone.
Her next two albums – 1998's Spirit and 2001's This Way – both went platinum while introducing fans to hits like "Jupiter," "Hands," "Standing Still" and "Break Me." Jewel switched directions in 2003 with 0304, an album that fused elements of electronic and folk to create a delightfully quirky mix epitomized by the contrast of dance beats and accordion on the single "Intuition," which became a huge hit single on both the dance and pop charts.
"Good Day" is taken from Jewel's fifth top 10 album, 2006's Goodbye Alice In Wonderland, an album on which each song was a chapter in an overarching story. In 2009, Jewel recorded Lullaby at her home in Stephenville, Texas. This best selling children's album – her first of two so far – mixed originals with standards like her stunning cover of "Somewhere Over The Rainbow." She followed up Lullaby with, The Merry Goes 'Round which was named iTunes "Children's Album of the Year" in 2011.
Jewel topped the Billboard country album chart in 2008 with her first country album, Perfectly Clear, which is represented on this collection by the Top 15 single "Stronger Woman." Her second country album, 2010's Sweet and Wild, included the Grammy nominated-single "Satisfied."
JEWEL - GREATEST HITS
Track Listing (Not Sequenced)
"Who Will Save Your Soul"
"You Were Meant For Me"
"Foolish Games"
"Hands"
"Down So Long"
"Jupiter"
"Standing Still"
"Break Me"
"Intuition"
"Good Day"
"Stronger Woman"
"Somewhere Over The Rainbow"
"Satisfied"
"Foolish Games" – with Kelly Clarkson
"You Were Meant For Me" – with the Pistol Annies
New Single (details to be announced shortly)
Additionally, the first leg of her Greatest Hits tour will begin in March in the below cities with tickets going on sale on December 14th. Venues announced tomorrow, December 11th!
3/7 Englewood, NJ
3/8 New Brunswick, NJ
3/9 Atlantic City, NJ
3/10 Portland, ME
3/12 Boston, MA
3/13 Huntington, NY
3/14 Lancaster, PA
3/15 Bethlehem, PA
3/16 Niagara Falls, NY
3/19 Washington DC
3/20 Greensburg, PA
3/22 Verona, NY
3/23 Lakewood, OH
3/24 Detroit, MI