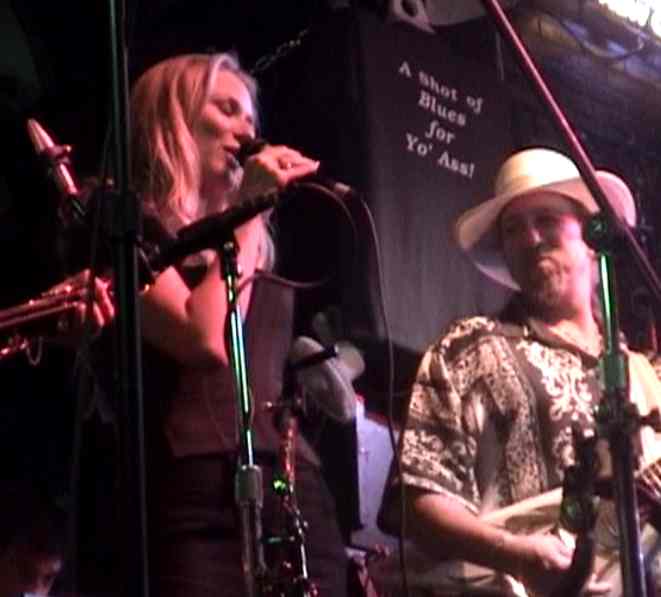 Hi All,

For this month's free Club EDA download, we've dug deep into the archive to feature an extremely rare live performance from 2001, a year that Jewel scheduled no concert tours. As far as I know, (attention: Jewelwiki-miester, Robby) this appearance has been undocumented before now and I don't recall it ever being mentioned anywhere. I'm confident that nobody, including the most diehard collectors, has ever heard this performance. We also have several previously unseen snapshots to go along with it. So lets get on with it by giving you a little context...
Journey back to Spring of 2001; June 13th to be precise. Jewel had been in Nashville the past few weeks immersed in the sessions for her This Way album. This day had a busy schedule, beginning with a morning rehearsal for the TNN/CMT Country Music Awards at Gaylord Entertainment Center, which was being nationally televised that same evening. Both Jewel and Ty Murray were presenters and Jewel was additionally performing a duo with John Michael Montgomery. Following these rehearsals, they headed back to the studio, where Jewel and her producer, Dann Huff, commenced recording vocals and mixing "Serve The Ego" for several hours. Also of note is that one of the greatest drummers Jewel ever toured with, Brady Blade (of her 1999 Spirit Tour band), turned up at the studio to say hi. Jewel and Ty made plans to meet up with Brady after the CMAs later that night at a local hotspot.
Following the sessions, they got ready (hair, makeup, etc.) for the CMAs and headed back to Gaylord Entertainment Center, where they did a brief press conference together. Their respective CMA appearances followed. Afterwards, they headed out to meet up with Brady at Nashville's Bourbon Street Blues & Boogie Bar, which The Blues Foundation had recently awarded #1 blues venue in the country. Needless to say, this club hosted many great blues artists. It also had a cookin' house band called Blues-U-Can-Use fronted by guitar slinger Stacy Mitchhart, a seasoned musician with considerable blues chops. Before long the band invited Brady Blade to take over on drums and shortly after that also enticed Jewel up on stage. A few snapshots :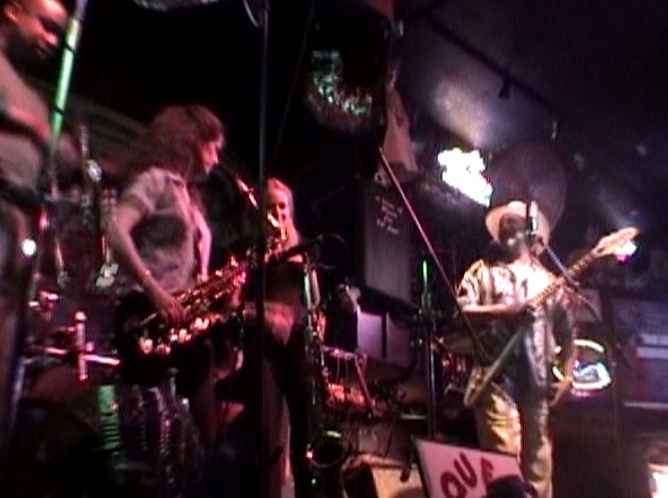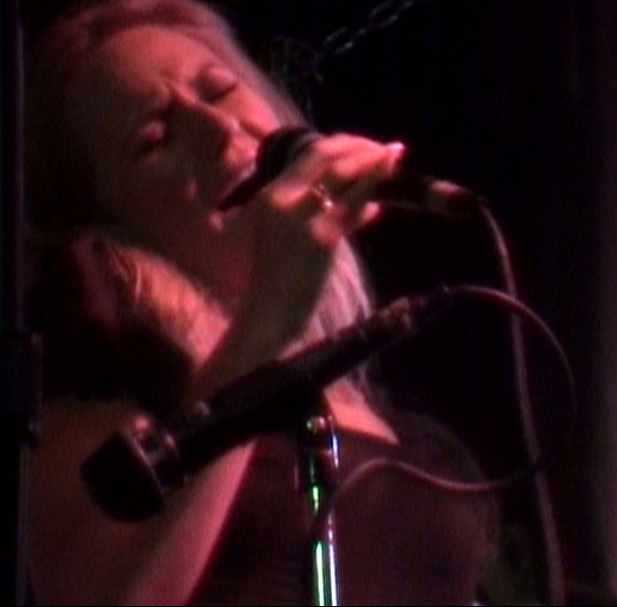 Simply winging it, Jewel and the group, which also featured keyboards, bass, harmonica and a hot horn section (whose names I unfortunately don't know) kick into a cover of Jimmy Reed's "Baby, What You Want Me To Do" (AKA "Peepin' & Hidin'). Countless artists have recorded and performed variations on this classic blues number, Jewel included. She had sung her own variations as early as 1991 with student bands at Interlochen. She also occasionally sang it with local blues musicians during her coffeehouse era in San Diego and once with The Rugburns that I'm aware of. But this was the only time she did it fronting a full-blown blues band, which also included Brady Blade still sitting in on drums. Here's a couple more images, including one where Jewel is enjoying the sax solo. (If anyone knows who the woman is playing sax, or any of the other bandmembers for that matter, please post them in the comments.)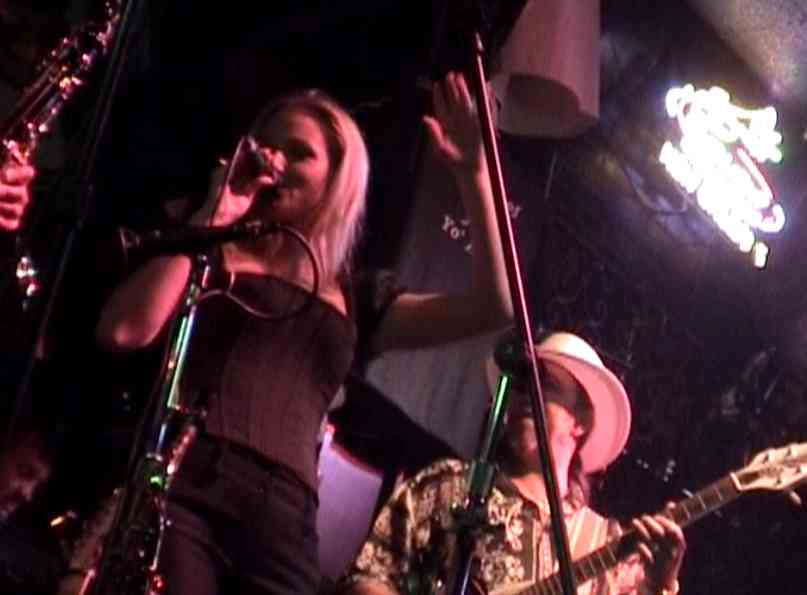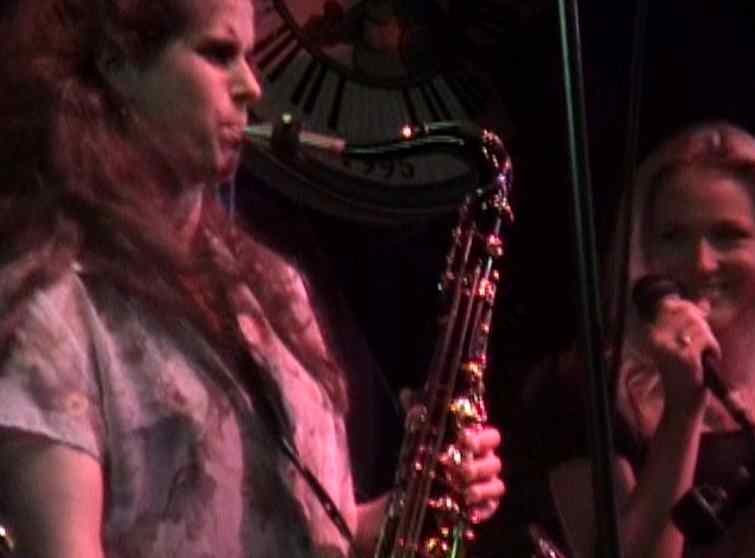 I believe this recording is the longest download we've yet featured, clocking in at over 7 minutes. There were actually two audio recordings of this performance, both done from out in the club in mono. Rather than feature one or the other, I synchronized them and put one in each channel, creating a stereo recording that is more enjoyable than either mono recording individually. Only one of them captured Stacy Mitchhart inviting Jewel onstage, so it begins in mono and becomes stereo around the 40 second mark, shortly before the song begins. It's loose, unrehearsed and an interesting example of Jewel simply having some fun. For a crowded noisy barroom, its a relatively good recording, with everything audible and undistorted. We hope you enjoy listening in on this rare occasion.
If you are already a registered member of jeweljk.com, simply log in to the community area and help yourself to the files here. If you are not yet registered, please register first here. It's free and easy. If you experience any technical difficulty, don't hesitate to ask for help at [email protected] If you've missed any of our previous Club EDA downloads, all of them are still available, so you can help yourself to those files as well. For details on the previous downloads, you can access my previous blogs about them by clicking "Alan." In regards to our free downloads, we respectfully request that rather than share the free files elsewhere, that you do Jewel the favor of instead sharing the link to join her free Club EDA community, so that others can download the free files themselves. Please spread the word rather than the files and help Jewel build her online community. You can read her thoughts on this here.


Recorded at the Bourbon Street Blues & Boogie Bar in Nashville on June 13, 2001, listen to Jewel belting out "Baby, What You Want Me To Do" with Stacy Mitchhart & Blues-U-Can-Use as this month's free Club EDA download. Like the club banner says. "A Shot of Blues for Yo' Ass!" And to all our friends here in The States, have a great 4th of July! Enjoy! Alan