APRIL 2015 EDA INCLUSIVE!


APRIL 2015 EDA INCLUSIVE!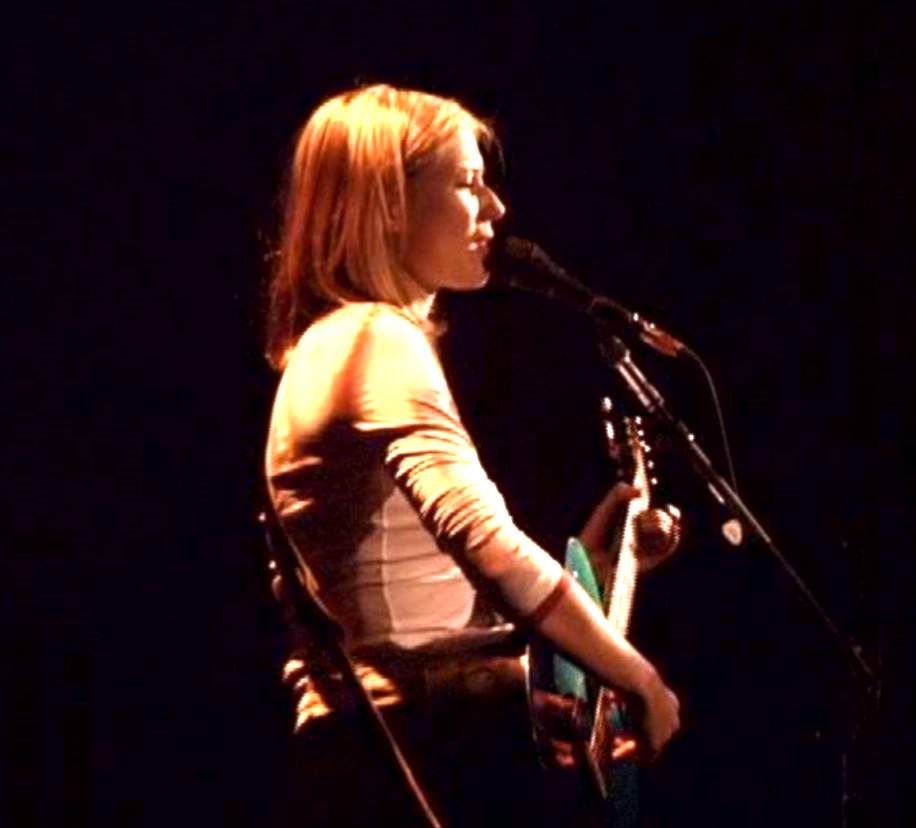 Hi Again All!

For our EDA Inclusive this month, I thought we'd investigate the song "Emily," one of the lesser known tracks from early in Jewel's career. Written for the soundtrack to the motion picture The Crossing Guard, "Emily" initially surfaced as an extra track on a small run of Atlantic promotional CDs for the song "You Were Meant For Me" sent to radio stations in 1995. Often referred to as "Phyllis Barnabee Finally Gets A Bra" (a title sourced from Jewel's artwork on the cover insert), this promo CD is difficult to find and remains highly collectible to the present day.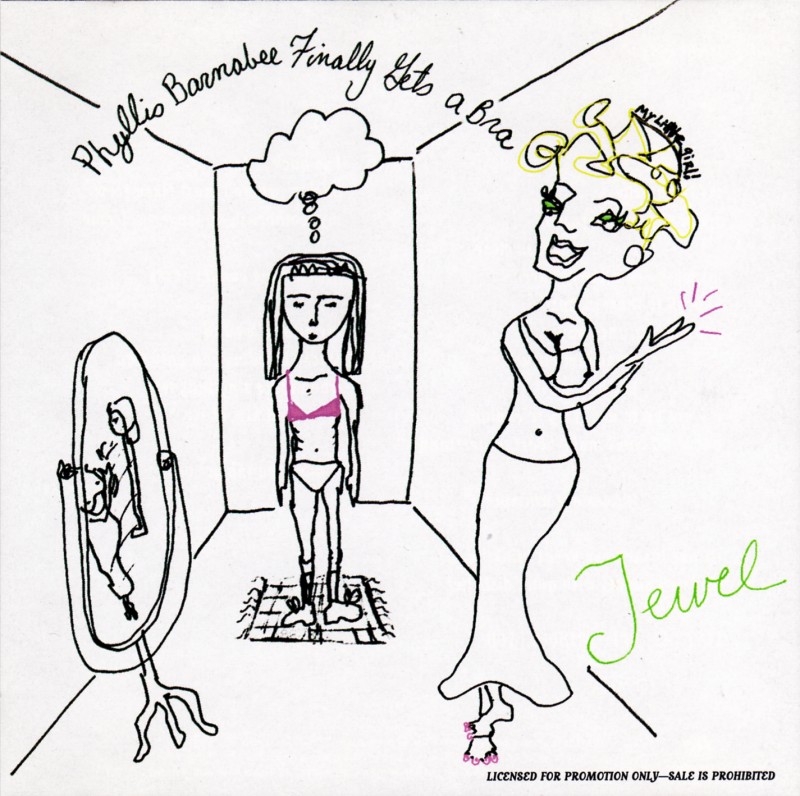 Initially, this promo CD was the only official source for "Emily," since a soundtrack album was never issued. However, the song would become easier to acquire in the years to come, as it would also be included as a bonus track on numerous other releases, including the vinyl edition of the Pieces Of You album and various CD issues of Jewel's first album overseas. It can also be found as a bonus track on several international "Who Will Save Your Soul" singles and the domestic single for "Jupiter."
But first, back to the beginning and how this song came to be. The initial spark for "Emily" can be traced back to April 1995, when Jewel wrote and debuted a new song called "Jessica" at C'est What in Toronto. Written for the club's sound engineer, who's girlfriend had recently passed away, "Jessica" would only be performed a few times ever, but Jewel would recycle several key lines from it when writing "Emily."

The next relevant factor occurred six weeks later, when Jewel was featured as the musical guest on The Conan O'brien show - her first nationally broadcast television appearance on May 15, 1995. The American actor Sean Penn was watching that show and it prompted him to contact Jewel.

Penn, who wrote, and at the time was directing an independent thriller called The Crossing Guard, pursued Jewel to write a song for the soundtrack. For those unfamiliar with this movie, it starred Jack Nicholson as Freddy Gale, a once devoted husband and father, deeply tormented by the death of his daughter Emily Gale, who had been killed by a drunk driver named John Booth (played by David Morse). Gale's anguish eventually costs him his family, happiness, and morality as he seeks revenge by plotting to kill Booth upon his release from prison.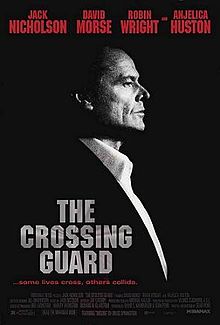 Jewel wrote "Emily" from the perspective of Freddy Gale, tapping into the deep anguish that he feels following the death of his daughter. In the writing process, Jewel would harvest several key lines from the 5th verse of "Jessica," which would become the chorus and part of the final verse of "Emily."

To more clearly illustrate this, that 5th verse of Jessica was as follows:

It's amazing how a soul can leave suddenly from a body
Rendering it useless and stealing its desire to breathe
One moment here then gone, with no forwarding address
Love no longer has a house or residence in flesh
Religion with no temple
No place to take your worship to
No God for the eyes to see
No fruit to lay at the feet of Jessica
Which Jewel revised to a first person perspective and refined into the chorus and final verse of Emily, as follows:

Chorus:
Where does love go if it cannot find a home
One moment here then gone with no forwarding address
Love no longer has a house or residence in flesh

Final Verse:
I go in the bedroom, turn on the light
It's like an empty altar, no angel in sight
Religion with no temple
No place to take my worship to
No God for my eyes to see
Nor fruit to lay at the feet of Emily.

Although a studio recording does exist, the recording that featured in the movie (and on all releases) was actually recorded live at WBCN FM radio studios in Boston, during a visit there in June of 1995. The Crossing Guard movie would open in theaters two months later in August of 1995.

That October, Sean Penn would also direct Jewel's first promotional video for "You Were Meant For Me." The result would receive modest rotation on VH1 during the last quarter of 1995, but became scarce when "Who Will Save Your Soul" began gaining momentum in early 1996. (When "You Were Meant For Me" was rerecorded for single release the following summer, Jewel would shoot an entirely new video - the one with her co-writer Steve Poltz in it, which is the video that later saturated MTV and VH1.)

With all that background info fresh in your minds, lets move on to our EDA Inclusive! What we have for you this month is previously unseen footage of Jewel performing "Emily" live on the Tiny Lights Tour - 18 years ago.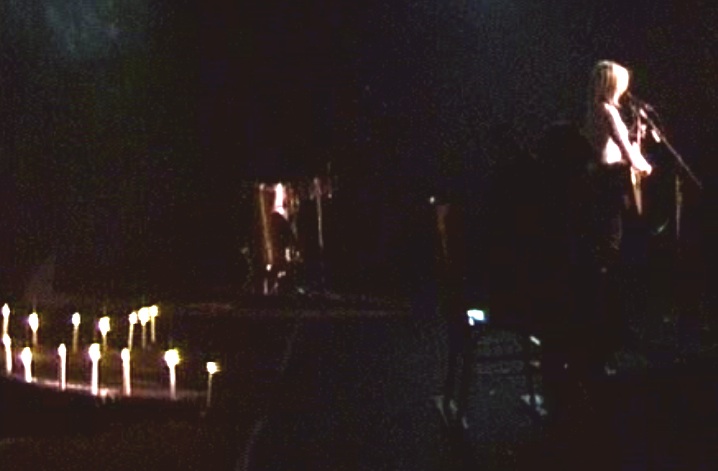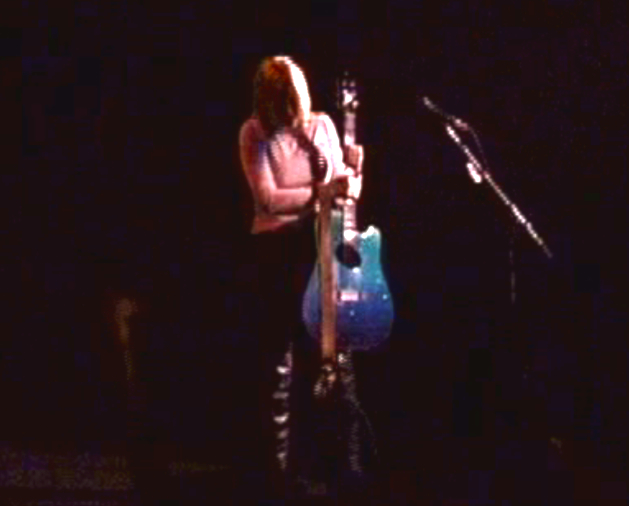 Shot by Bibi Bielat from stage right with a Hi8 camera , I recently discovered this footage while reshelling several damaged archive tapes that had never been played before. I found this performance to be emotionally engaging and one that I thought you would enjoy, despite the depressing nature of the song. The footage is untouched, but I significantly improved the original camera audio by replacing it with the soundboard recording.
Recorded March 9, 1997, here is Jewel performing "Emily" live at The Tower Theater in Philadelphia.

Enjoy! Alan